Complete Outfitting Package = $80
Our complete outfitting package includes all the equipment, gear and food you need for a fun and successful trip. Just bring your clothes, toiletries and personal items and you're ready to roll! We carry waterproof portage packs and ultra-light backpacking equipment. See our extensive itemized list for more details. Price is per person per day (maps and park permits are not included in this price)
Equipment and Food Package = $56
Have a canoe, paddle and pfd? No problem. This package includes everything else. A comfy portage pack with all your camping gear. And a traditional food barrel pack with a complete kitchen set, stove, fuel and food. Same a fully outfitted just minus your canoe gear. Price is per person per day (price based off 2 people sharing 1 canoe. $10 increase for solo tripper) (maps and park permits are not included in this price)

Canoe and Equipment Package = $32
Want to save money? Bring your own food and get a great deal on just a canoe and equipment rental. This is complete outfitting minus the food. Ultra-light canoe, and all the great gear listed in the fully outfitted package. You just supply your own food. Price is per person per day (price based off 2 people sharing 1 canoe. $10 increase for solo tripper) (maps and park permits are not included in this price)
Partial Outfitting Package
Some seasoned adventurers might already have most of their own gear. No worries, every piece of our equipment is available for rent individually.
Ultra-light Souris River canoe = $40 (includes yoke pads, safety kit and paddles)
Kayak = $30 (includes kayak paddles)
½ day canoe rental = $20 (includes paddles)
½ day kayak rental = $15 (includes paddles)
Paddle = $3
PFD = $4
Ultra-light backpacking Tent and footprint = $14
Ultra-light sleeping bag = $10
Sleeping bag flannel liner = $4
Thermarest sleeping pad = $5
115L portage packs = $8
70L portage packs=$7
20L organizing dry bags = $2
40L organizing dry bags = $3
Ultra-light Tarp = $6
Basic blue tarp= $4
60L Food Barrel and Harness = $8
30L Food Barrel and Harness = $7
Whisperlite Stove with fuel = $8
Coleman 2 burner stove with fuel = $10
Kitchen/cook set (pots, pans, flatware, utensils and cleaning supplies) = $7
Grill rack = $3
Coffee percolator = $2
French press coffee maker = $2
MSR miniworks water filter = $7
Water filter bag = $5
Take down saw = $3
Camp axe = $3
Camp shovel = $2
Hand trowel/ latrine kit = $2
Medical kit = $3
Complete food pack = $40

Package add-on options:

SPOT - satellite tracking unit = $9/day/group
Maps = $15.99
Guided Canoe Trips
We offer guided canoe trips from experienced locals who love our backyard playground. Our guides have personal experience paddling the Woodland Caribou Provincial Park and come highly recommended. Have a more laid back trip by booking an experienced guide to lead you thru the park and care for your camp set up and cooking needs.
Guiding fees = $250/day/group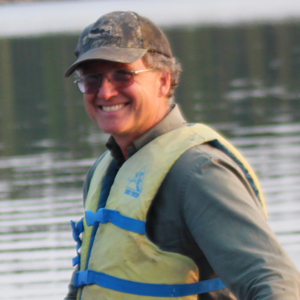 Keith Fretz is the owner of Sunset Canoe Outfitting and Pakuni Lodge. He is a retired teacher with over 30 years experience in the field of outdoor education and guiding. He is an avid outdoorsmen who enjoys fishing, hunting and spending time with family and friends in the great outdoors.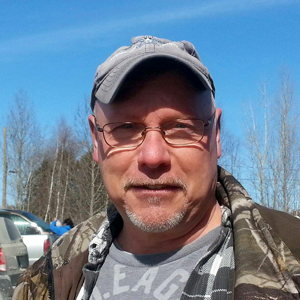 Don Maw is a retired Senior MNRF Conservation Officer. He has 35 years of experience in the field and teaches outdoor survival classes.
Accommodations
Hotel 105, Bar & Grill in Ear Falls, ON - 807-222-3374
Trillium Motel in Ear Falls, ON - 807-222-3126
Pakuni Lodge cabin – last minute upgrade and subject to availability. (Includes fully furnished cabin, breakfast and a waterfront view.)

1 person = $85
2 people = $135
3 people = $185
4 people = $235
Food Menu
A menu will be emailed to you upon making a reservation. We offer a variety of fresh food as well as dehydrated meals from Mountain House, Alpine Aire, and Backpacker's Pantry.
Ground Shuttles
We offer ground shuttles to all of our park entrances as well as airports and trains stations. All shuttle prices are one way. There is a 2 hour pickup window to cover any unforeseen issues. Due to the high cost of fuel for northern living, the shuttle rates are non negotiable. We apologize for any inconvenience.

PARK ENTRANCES
Leano = $225
Oni = $255
Johnson = $195
Lund = $350
Upper Chukuni river = $150

AIRPORTS, TRAIN STATIONS & BORDER
Red Lake airport pickup = $175
Winnipeg airport pickup = $1050
Thunder Bay airport = $1100
Red Lake road train pickup = $125
International Falls border** = $750

Prices allow for 6 Passengers, gear and 2 canoes.
Rates rise 75% for passenger count of 7-11.
If 3-6 canoes are needed the price goes up $100.00 for trailer use.
** For Canadian border pickup, all passengers are responsible for their own passage across the border as well as their own passports and bag contents. The shuttle will meet passengers on the Canadian side at a predetermined location.
Air Shuttle
The sky is the limit for your canoe destination! Begin your paddling adventure in the heart of our park and fly over its awesome landscape! The local airport is available to fly you and all your required gear to several park locations.
Popular drop off locations are: Hansen Lake, Donald Lake, Sabourin Lake and Artery Lake.
To request a quote, go to http://superiorairways.com/flight-booking-form/.
Currency and Taxes
All funds are in US dollars and subject to 13% HST tax as is required by the Canadian Government.

Reservation Information
A deposit of $250 per person is required to secure your rental reservation.
If booking a shuttle or a guide, half of their total fee is required along with your initial deposit and is nonrefundable.
Damage Deposit
A damage deposit of $200 will be added to your bill and is refundable at the end of your trip if the equipment is returned in good working condition. We will examine rental equipment pre and post trip. Please make your damage deposit in cash or a separate cashier's check to ensure a quicker return.

Rental equipment returned in damaged or unusable conditions will be repaired or replaced by the renter (minus damage deposit).
Method of Payment
We accept cash, money orders, and bank cashier's checks. VISA and MC will be accepted only in emergency situations. We will accept a personal check for a reservation deposit, but it must be received 20 days prior to arrival. (Personal checks not accepted at any other time.) Mail reservation deposits to:

Sunset Canoe Outfitting c/o Pakuni Lodge
P.O. Box 606
Ear Falls, Ontario
P0V 1T0
Final Payment Information
Total balance due before trip departure.
Cancellation of Canoe Trip Reservation
Deposit fees and prepayments are nonrefundable. However, if written notice is received at least 45 days prior to your start date, the trip may be rescheduled for another date this season or the next.
There are no refunds for trips or rentals that end early. (Consideration will be given for unusual circumstances.)
WCPP Permits are nonrefundable nor applicable to a future trip.
Sunset Canoe Outfitting is not liable for delays, cancellation or interruption of a trip caused by inclement weather, change of plans, medical reasons, ground or air shuttle delays or other reasons.
Travel insurance is available, advisable and may be purchased online. It may protect you against medical emergencies that may interrupt or cancel your trip.
We strongly advise arrival in Ear Falls the day prior to the start of your canoe trip.