Our Location
Sunset Canoe Outfitting is located at Pakuni Lodge, west of Ear Falls, Ontario. Our location at Pakuni Lodge gives our customers close park entrance with the first port of entry only 33 miles away.
Ear Falls is a small town that started as a fur trading post in 1821. Pakuni Lodge is located along the waterways of the historic Hudson Bay fur trading route.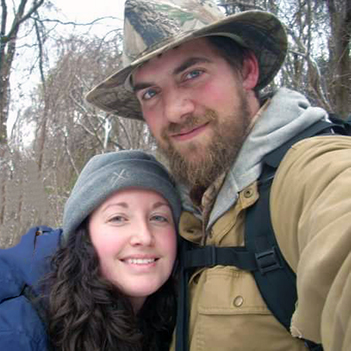 Meet the Owners
Andy and Amanda Powell married in Red Lake, Ontario in 2004. Amanda grew up in the North as a local and Andy moved to Canada on a 2 1/2 year missionary visa to work with Impact North, (now Living Hope). Andy and Amanda moved to Virginia, where they are active in their church and have 3 kids.
A deep love for the Canadian wilderness and its people bring them back every summer to visit Amanda's parents at Pakuni Lodge. These visits are filled with adventures, family and the great outdoors. These visits birthed the idea of sharing their backyard accessibility with others; using Pakuni lodge as a launching pad for Sunset Canoe Outfitting.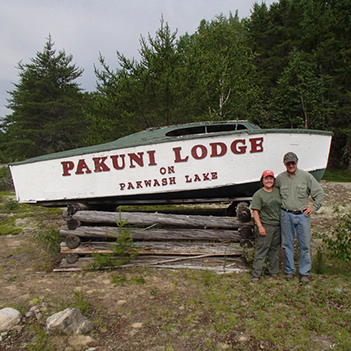 Meet Our Managers
Keith and Debbie Fretz are Amanda's parents who own Pakuni Lodge. They have lived in the area for over 30 years. Both are school teachers, and are also active in outdoor education, love outdoor sports and have previous experience outfitting 100's of canoers within the Woodland Caribou Provincial Park. This makes Pakuni Lodge the perfect base of operation for Sunset Canoe Outfitting.
Statement of Faith
Our company is built on our faith in Jesus Christ. We strive for integrity, a commitment to our customers, and a commitment to excellence.