Complete Outfitting Package = $97
Our complete outfitting package all the equipment, gear and food you need for a fun and successful trip. Just bring your clothes, toiletries and personal items and you're ready to roll! (maps and park permits not included in this price)
Equipment and Gear Package = $60
Includes canoe and camping gear. You just supply your food. (price based off 2 people sharing 1 canoe. $10 increase for solo tripper)

Partial Outfitting Package
Some seasoned adventurers might already have gear of their own. No worries, every piece of our equipment is available for rent individually.
Souris River canoe = $40 (ultra light with yokepads and safety kit)
Paddle = $3
PFD = $4
Tent and footprint = $14
Sleeping bag = $10
Thermarest = $5
Packs = $8
Dry bags = $2
Food Barrel and Harness = $8
Lightweight Tarp = $6
Whisperlite Stove with fuel = $8
Coleman 2 burner stove with fuel = $10
Complete basic kitchen/cook set (including flatware and utensils) = $7
MSR miniworks water filter = $7
Water filter bag = $5
Take down saw = $3
Camp axe = $3
Camp shovel = $2
Hand trowel/ latrine kit = $2
Complete food pack = $40
SPOT - satellite tracking unit = $9/day/group
Guided Canoe Trips
We offer guided canoe trips from experienced locals who love our backyard playground. Our guides have personal experience paddling the Woodland Caribou Provincial Park and come highly recommended. Have a more laid back trip by booking an experienced guide to lead you thru the park and care for your camp set up and cooking needs.
Guiding fees = $250/day/group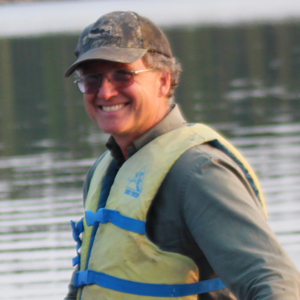 Keith Fretz is a teacher, a manager of Sunset Canoe Outfitting and the owner of Pakuni Lodge. He has 20 years experience in the field of outdoor education and guiding.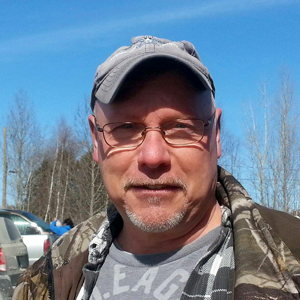 Don Maw is a retired Senior MNRF Conservation Officer. He has 35 years of experience in the field and teaches outdoor survival classes.
Accommodations
Hotel 105, Bar & Grill in Ear Falls, ON - 807-222-3374
Trillium Motel in Ear Falls, ON - 807-222-3126
Pakuni Lodge cabin – last minute upgrade and subject to availability. (Includes fully furnished cabin, breakfast and a waterfront view.)

1 person = $85
2 people = $135
3 people = $185
4 people = $235
Food Menu
A menu will be emailed to you upon making a reservation. We offer a variety of fresh food as well as dehydrated meals from Mountain House, Alpine Aire, and Backpacker's Pantry.